Overview of IVF Treatment
In vitro fertilization means the fertilization of male and female eggs in the IVF Lab. In this procedure, embryos outside the human body, inn IVF lab under a microscope.
In this procedure, the embryologist does ICSI PROCEDURE AND then provides fertilize eggs at normal human temperature and culture. The resulting embryos are transfers into the female uterus of the patient on either day 3or day 5 after the B-HCG report is checked on the 15th day of the transfer to confirm pregnancy.
Motherhood – Best IVF Treatment Center in Ahmedabad
With experienced and expert infertility specialists in Ahmedabad, Motherhood has proven to be the best IVF hospital in Ahmedabad, with a record of treating patients having complex infertility. Equipped with state-of-art technology, Motherhood is the best IVF center in Ahmedabad, having a high success rate in treating infertility. In addition to primary infertility care, Motherhood a leading
IVF hospital in Sola, Ahmedabad
provides advanced infertility treatment near you.
IVF is one such globally practiced procedure that has proved to be successful for couples.
This treatment is to be carried out with utmost sincerity by the doctors and the parents too. The procedure can have physical as well as emotional pressures. To put your mind at ease, it is imperative to know the exact process of IVF treatment before visiting a facility.
Advancement in technology has led to world-class amenities being available at all places. This allows you the find the
best IVF center in Ahmedabad
and the rest of the State.
With our efforts and such technologies, we can bring you the
best IVF center in Gujarat
. Motherhood is a trusted
IVF Hospital in Science City Ahmedabad
, providing expert treatment with utmost care.
Book an Appointment Now
Please contact us today and we'll be happy to provide a free, no obligation quote.
IVF is a fertility treatment used by couples who are trying to conceive a baby. It is not just performed in a laboratory, but it is a process that involves interlinked steps stretching over six weeks. In vitro fertilization is a category of assisted reproductive technology- ART.
During the IF treatment, fertilization of the sperm with the female egg is conducted in a laboratory setting. After this, the process of fertilization happens inside the female fallopian tubes, like in a normal pregnancy.
At Motherhood, we have skilled and experienced
IVF doctors in Gujarat
to guide you through the process and make you feel comfortable.
If the egg is fertilized, then it forms an embryo and transfers to the mother's womb. The pregnancy test is performed to confirm the pregnancy after about two weeks. Several embryos can be created during the fertilization process. It usually takes a few hours, starting from the laboratory till the fifth day. This is known as the Blastocyst stage. There are very high chances for the embryos to get implanted into the uterus walls in this stage.
The fertilized embryos can also be transferred to the uterus through the process of embryo transfer. There is also an option to freeze the embryos to use for subsequent cycles.
Contact us Today
Please contact us today and we'll be happy to provide a free, no obligation quote.
The process of IVF has helped countless couples to have a child. However, the success of an IF treatment majorly depends on the parents. Many factors affect the treatment like age of the mother, duration of fertility, ovary response, mental and physical health. You can talk to your consultant about your particular case at length. For a personalized opinion on your unique case, you can visit our
IVF center in Ahmedabad
or any of our best IVF center in Gujarat. Our network of
IVF Hospital in Gujarat
is widely spread. We have an
IVF center in Ahmedabad
,
Deesa
,
Dhanera
,
Gandhinagar
,
Himmatnagar
,
Idar
,
Kadi
,
Kalol
,
Mehsana
,
Palanpur
,
Patan
,
Surendranagar
,
Visnagar
.
Myths :
IVF treatment requires complete 9 months bed rest.
IVF is not safe.
Women are the one mainly responsible for infertility issues.
IVF pregnancy gives always twins pregnancy.
Facts :
IVF requires extra care but not complete bed rest.
IVF procedure is absolutely safe to the needy couples.
No, sometimes male factor is also responsible for infertility.
No, chances of getting twins pregnancy in IVF are 20%.
Are there other options for IVF?
We pride in being trusted and one of the
best test tube baby center in Ahmedabad
. We do our best to support couples who decide to look for other ways as well. The main factor that affects the success rate IVF treatment is ovarian functions, duration of infertility, age and health of the mother. Women between the ages of 23 and 37 seem to have benefitted from IVF treatments the most. After a certain age, usually after 38, the female body fails to produce enough oocytes on its own. In such cases, IVF treatment with an oocyte donor can be a viable option. Otherwise, surrogacy is also an option that couples are considering these days.
Who requires IVF Treatment?
Blocked or damaged fallopian tubes.
Premature ovarian failure.
Failed multiple IUIs.
Male factor including decrease sperm counts, Increase sperm motility, obstructive azospermia.
Pelvic Adhesions
Ovarian Pathology (Endometriosis , PCOS)
Unexplained infertility- couples are not able to conceive with having all reports normal.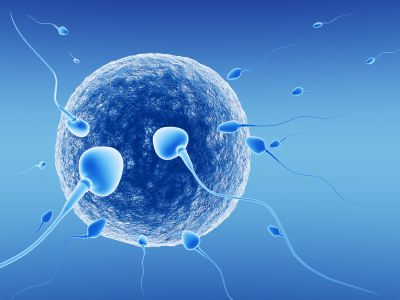 Ready to get started?
Please contact us today and we'll be happy to provide a free, no obligation quote.
We provide facilities like :
Motherhood is a top-notch
IVF hospital in Ahmedabad
providing advanced IVF services in following categories:
sperm freezing
Egg Donation
Surrogate Mother
Semen Donation
ICSI (Intra cytoplasmic Sperm Injection)
IMCI (Intra Cytoplasmic Morphological Sperm injection)
Embryo Freezing
Oocyte Freezing
Thaw Cycle
TESA (Testicular sperm Aspiration)
MESA (Microsurgical Epididymal Sperm Aspiration)
Dr. Anand Patel - (M.B.B.S, M.D, D.G.O)
Consultant Gynec Endoscopic Surgeon Sonologist and High Risk Obstetrician
Best Gynaecologist in Ahmedabad
M.D., D.G.O. Diploma in advance Gynec endoscopy (CICE-FRANCE). Diploma in Sonography and working as a consultant Gynec endoscopic surgeon, sonologist, IVF Specialist and high risk obstetrician since 2007.
The best moment of my life. My experience at Motherhood Women's & Child Care Hospital was fabulous. Thanks to entire team and staff who treated me as their own family, special Thanks to Dr Anand Patel for giving the wonderful gift of life as my little angel... he is the best infertility specialist in Ahmedabad as he was always there whenever i needed. I must say motherhood is best IVF center in Ahmedabad.
Probably one of the best IVF treatment providers in Ahmedabad according to me. The treatment is very simple and affordable. The course of treatment was explained to us in a very simple manner. We are very happy with the doctor. We got success in our very first attempt. I must say best IVF center in Ahmedabad.
I don't have enough words to express how grateful to have you as my doctor. Dr. Anand Patel is incredibly knowledgeable and the most perfect infertility specialist doctor in Ahmedabad. I would strongly recommend as best IVF center in Ahmedabad without hesitation.
WHAT PATIENTS SAY ABOUT MOTHERHOOD
What is IVF? IVF is the fertilization process where an egg from a woman and sperm from men is being comb...