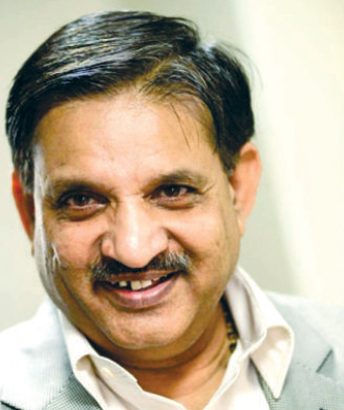 Dr. B. T. Patel ( Senior Gynaecologist )
Message :- "Motherhood ivf centre is blessing for those infertility couples, who lost their hope to be Parents. By new technology, hard work for promising commitments motherhood will prove Milestone in infertility treatment."
Profile :- He established his 1st Hospital, Trimurti Hospital, Idar in 1984. He is the chairman of the Medistar Multispecialty in HMT and money plant financial solution. He is assistant governor of Rotary international dis 3051. Above an eminent senior Gynecologist of Sabarkantha, he is also a member in working committee in Idar Arts and Commerce College. Over and above he is immense interested in yoga and meditation and connected with many institute of spiritualism.
Dr. Anand B. Patel ( Consultant Gynec Endoscopic Surgeon, Sonologist and High Risk Obstetrician )
Message :- "Our motive is whatever best possible we can do for our patients we will do with our all team efforts. Our goal is to give a extraordinary treatment and care for our patients forever in the same manner. In the future we will provide the best medical facilities with best medical equipments and best researches what we do ongoing for our patients."
Profile :- M.D., D.G.O. Diploma in advance Gynec endoscopy (CICE-FRANCE). Diploma in Sonography and working as a consultant Gynec endoscopic surgeon, sonologist , IVF Specialist and high risk obstetrician since 2007.
Dr. Prerana Shah ( Consultant Gynecologist )
Profile :- MBBS DGO, Obstetrician and gynecologist, Infertility specialist, High risk pregnancy specialist, Excellent experience of 12 years, Graduation and post graduation from one of the best institute BJMC civil hospital Ahmedabad, 3 year experience as consultant, infertility specialist, high risk pregnancy in renowned RAO HOSPITAL COIMBATORE, Ex consultant at civil hospital Nadiad and MEDICAL COLLEGE -PATAN, Fellow ship for infertility.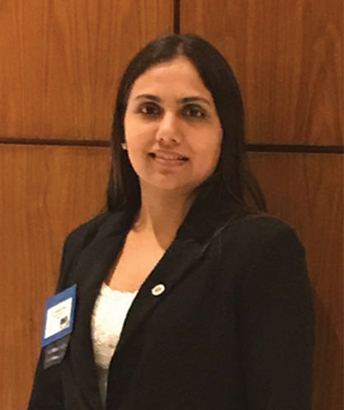 Dr. Twinkal Patel ( Managing Director )
Message :- The belief and faith that patient have on our hospital will be fulfilled as always in future also.Patient will feel to be at the right place and right time. Go forward with full efforts and get success in the iternary of life. I wish all the success to everyone for today and always.
Profile :- She is a owner and managing director of Motherhood Women's and Child Care Hospital, it's a test tube baby, gynaecology and pediatric facilities with team of 15 doctor's. She is a partner and managing director of Midas Touch Cosmetic and Skin Care Center and it's a Gujarat no. 1 center of all type of plastic and cosmetic surgery, skin, dental and beauty treatments, gynec cosmetic surgery. She is a active member in doctor cell of Ghatlodiya Vidhansabha and doing campaign and awareness program with government. She is member in female wings of KP Vidhyarthi Bhavan at Gulbai teckara and handling education and health department for hostel girls. She is a director of Money Plant Fine mart portfolio Management firm. She is a director of Medistar Multispecialty Hospital at Himmatnagar. She is a owner of Trimurti Foundation and doing female and children health awareness program in slum area and poor area. She is taking lectures at so many schools, colleges, universities, in female club for different gynaecology, skin and health awareness issues.
Dr. Rajesh Punjabi ( Gynec Endoscopic & Laparoscopic Surgeon )
Message :- "Care of infertile couple with love and oneness. We are committed in service with integrity and authenticity."
Profile :- He is having 20 years of experience in the field of Gynecology, Laparoscopic surgery and 10 years of experience in the field of ART (Assisted Reproductive Technology) .He has taken training from many national and international Laparoscopic surgeons. He had done diploma in Gynec endoscopy from CICE, France. He is master in performing major Laparoscopic surgeries, TLH, myomectomy, chocolate cyst, prolapsed surgeries, and fertility enhancing surgeries.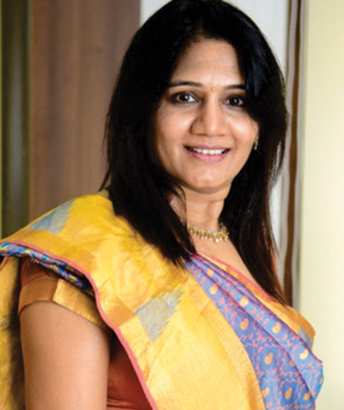 Dr. Shital Punjabi ( IVF & Embryology Specialist )
Message :- "We are with you in what you want to achieve, with best of technology with skilled expertise."
Profile :- M.D, D.G.O (Gold medalist, IVF specialist (USA)). Done M.D from N.H.L Mun. Medical college, Ahmedabad in 1996 with Gold medal. Gold Medalist in D.G.O. Taken training for IVF and embryology from Cleveland clinic Ohio, USA. Practicing IVF specialist since 20 years. Done more than 5000 IVF cycles with expected carry home baby rate. Invited as a faculty for national and international conferences in Bangladesh, Nepal, Srilanka, and almost all the cities of India.
Dr. Ripal Gevariya Parikh ( Fetal Medicine Consultant )
Profile :- MS (Obs. & Gyn.), Dr. Ripal Gevariya Parikh is a Fetal Medicine Consultant at Motherhood IVF Centre. An Obstetrician and Gynecologist by education, She is now exclusively involved in the ever evolving field of Fetal Medicine.
Dr. Ripal graduated from B.J. Medical College and Civil Hospital Ahmedabad and carried out post-graduation in Obstetrics and Gynecology from the same institute in 2009.
Dr. Ripal carried out her training in Fetal Medicine from VS General Hospital. Later she took up the FOGSI certified fellowship at Paras – An Advanced Centre for Fetal Medicine. She topped the country and became the first ICOG certified fellow in Fetal Medicine.
She undertook training at the world's most reputed center for Fetal Medicine, Harris Birth Right Research Centre, King's College Hospital, London (Fetal Medicine Foundation, FMF) under the supervision of Professor KyprosNicolaides. She is FMF certified for NT Scans and Fetal Doppler.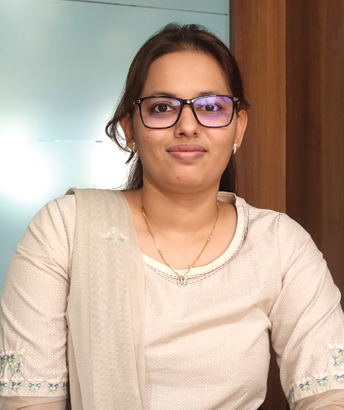 Dr. Dhara Patel ( MBBS, MD-Obstetrics & Gynecology )
Profile :- MBBS, MD-Obstetrics & Gynecology. Post graduation from M.P.Shah medical College, Jamanagar. 1.5 yrs of experience as senior doctor in dealing with High risk pregnancies, well versed with Various obstetrics and gynecological diseases and surgeries, Observership in fetal medicine at FOGSI recognised centre.
Dr. Raju C. Shah ( Consulting Paediatrician & Neonatologist )
Profile :- M.D., Diploma ped., F.I.A.P. Consulting pediatrician & neonatologist Having more than 40 years of experience First to introduce the concept of NICU & PICU in North Gujarat. Former Head of Department at GCS Medical College
Dr. Harish Chaudhari ( Senior Paediatrician )
Message :- "We are with you in what you want to achieve, with best of technology with skilled expertise."
Profile :- M.D. Peds Having more than 25 years of experience in Pediatric and Neonatology
Dr Sumit Patel ( Pediatrician )
Profile :- MBBS DNB pediatrics, Graduation from Gujarat University, Post graduation from national board Delhi, Fellowship in pediatric critical care from one of the oldest and busiest institution of India, KEM HOSPITAL PUNE, Total 5 year experience in managing pediatric critical patients.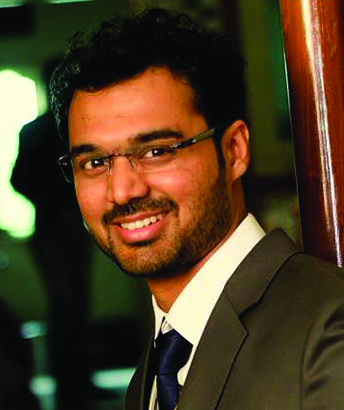 Mr. Yuvrajsinh Thakore ( Clinical Embryologist )
Profile :- Clinical Embryologist worked with Indo-German Ferility centers across the country, trained in Embryology at the Netherlands, Consultant Embryologist since 2012.
Dr. Riddhi Nanda (NUTRITION CONSULTANT DNHE, CCN, CWMST, CNCC PGDHHM, PGDMLS)
Profile :- Dr. Riddhi Nanda has seven plus years of professional experience in healthcare field and an experienced Nutrition Consultant with a demonstrated history of working in health and wellness industry with sole aim to create awareness about the importance of Nutrition at every facet of our life.
She is a strong believer and practitioner of treating any medical condition or reduce its intensity by using food in therapeutic manner.
Hence, she is a Nutrition consultant for all medical, surgical, diabetic and gynecological patient and supporting the physician to meet the defined goals. She is skilled in Nutritional Counseling, Weight Management, Sports Nutrition, Child Nutrition and Lifestyle Modifications. She is a member of Nutrition Society of India.
She has completed her Clinical Nutrition program and Weight Management & Sliming Therapies from VLCC institute, Ahmedabad and a Postgraduate fellow of Hospital and Healthcare Management and Medico-legal System, Symbiosis, Pune. She has completed her graduation in Dentistry from RCC institute, Toronto, Canada.
Dr. Darshit Dalal ( M. S. F. I. C. S. (USA) Cancer Surgeon )
Message: -Our motive is to provide optimal care at an affordable cost without compromising the Quality. Simultaneously to guide the patient for comprehensive management of Cancer from view point of Chemotherapy & Radiotherapy.
Profile: – He is a Senior Consultant cancer Surgeon practicing since last 19 years. He completed MS – General Surgery from Gujarat University, India in 1993, MBBS from Gujarat University, India in 1989 and He has done his Specialization from prestigious cancer Institute Tata Memorial Hospital, Mumbai in 1999. He has offered his services in most of the renowned corporate hospitals of Ahmedabad including Apollo Hospital. He is experienced in performing all types of Major to supra major Cancer surgeries with good results.
He is a member of Indian Society of Oncology, Gujarat State Surgeons Association, Indian Medical Association, and Ahmedabad Medical Association
Dr. D. G. Patel and Team ( Consultant Pathologist )
Message :- "We are with you in what you want to achieve, with best of technology with skilled expertise."
Profile :- M.D. Path., Pathologist (visiting doctor) Consultant Pathologist & Head of Pathology Department in Motherhood Hospital